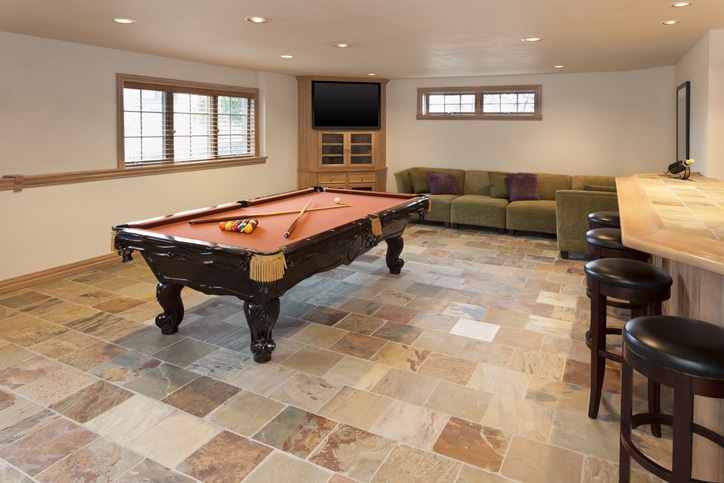 Moving is a complicated and difficult process, especially when you have heavy items to move to your new home. Heavier items like a pool table require special consideration and equipment to move safely and without damage.
Trying to move a pool table yourself without the proper knowledge can lead to injury to the person moving it or damage to the pool table itself. It is highly recommended that if you are moving a pool table that you hire a professional mover to take care of it.
Steps for Moving a Pool Table
Some people may think moving a pool table is as simple as removing the legs and having a few people lift the rest of the table into a truck. While this seems to make sense, it can actually lead to damage to the crucial components of the pool tables. A pool table typically weighs about 600 – 900lbs, and the best way to move the table is to disassemble it. This will allow the table to be easily carried through hallways, doorways, and down staircases to put it on the moving truck.
To prepare a pool table for moving, the following steps must be taken:
Inspection- The table must be inspected to ensure it is in good condition and is ready to move. Be sure to take photos of the pool table prior to moving in case of an insurance claim if there is damage during hauling.
Disassembling – Depending on the table, you may need to disassemble it before you can move it. If you have a modernized table, the legs will need to be removed, whereas a traditional one may need fully disassembled.A full disassembly includes:
Removal of sides and rails – The cushions are removed as well as the back of the pool table by loosening them from underneath.
Removal of cloth – The stretched staples are unpicked using a staple remover to remove the cloth.
Removal of pockets – The pockets are removed by unscrewing them from the table.
Removing the slate – This is the heaviest part of the table and is screwed to the base to form the level playing surface. The wax is removed from the screw, which is then unscrewed, and the slate is removed from the base.
Taking off the legs – The legs are unscrewed from the pool table body for removal.
Choosing a Professional Pool Table Mover
You've invested in your pool table, so it is important to find a pool table mover that will take care of your investment so you can continue to enjoy it for years to come. Some tips on finding the best pool table mover for the job include:
Review their credentials. Be sure the mover is licensed to move furniture. If they do not provide their Federal Motor Carrier Safety Administration registration number on their website, ask them to provide it.
Read the reviews. One of the best ways to see if a company is right for you is to look at their online review to see what other people are saying about their services. Check out their Google reviews to see what others have to say about their experiences. Also, be sure to check for comments about the company's cancellation history to see whether they are reliable or not.
Consider Pricing. Pricing shouldn't be the top priority, but it will be a consideration that you need to make when looking for a pool table mover. Don't get stuck on the lowest bidder, be sure to check for quality over price.
Are they insured? This is a major consideration to look at. In the case that your table is damaged during the move, you will want to make sure that the pool table moving company is insured to be able to cover the loss. Be sure to confirm insurance coverage with the company.
Looking for a Pool Table Mover? West Penn Billiards Can Help!
At West Penn Billiards, we use our pool table expertise to safely move your pool table to its new location. We can move your pool table within your home, within the Pittsburgh area, and to or from your storage unit. Contact us today to learn more about how we can accommodate all of your pool table moving needs!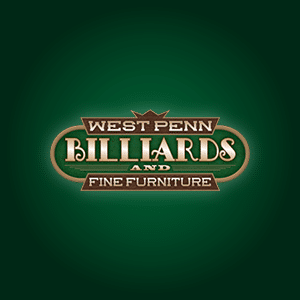 Latest posts by West Penn Billiards
(see all)