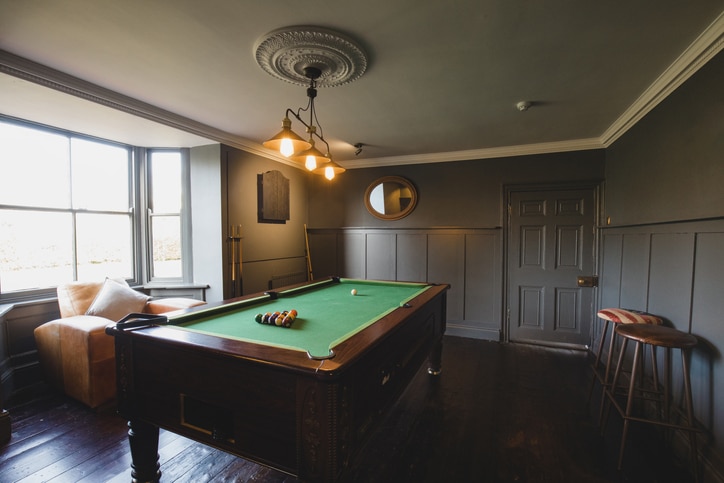 The AirBnB is the hottest vacation rental on the planet. How do you get your space to stand out so that travelers choose to stay in your AirBnB? No matter where the structure is located, beach, mountains, foreign shores, or your backyard, experts agree that a fully stocked and updated game room is a sure thing to bring customers and repeat customers to an AirBnB. Here at West Penn Billiards, we have everything you need to set up the game room in your AirBnB.
bad weather cure
You can't predict the weather and a fully stocked game room is an instant cure to the rainy day blues. Kids and adults alike have preferred Airbnb's with a fully stocked game room when deciding which AirBnB to rent because of the very real possibility of bad weather. The room will offer instant entertainment for all members of the family!
game rooms differeniate your home form the others
Having a game room in your Airbnb makes your rental stand out from the others. Families often will choose the site BECAUSE of the game room, picturing the space as friendly competition for the family and a party room for the adults. Choose to do a theme in your game room: arcade games only, bar games like billiards and darts, or a healthy mix of hands-on games like skee ball, air hockey, and pop-a-shot basketball. Maybe a sports theme or your favorite sports team memorabilia. Put some work into it and your game room can really stand out and sell your Airbnb for you.
games for the room
West Penn Billiards can help you set up the perfect game room in your rental to attract customers. We have numerous games and many years of experience in creating a perfect game room. Billiards and darts can give off that party room vibe, perfect for the millennial and older crowd. Arcade and pinball games are popular with the entire family. Install a small skee ball machine, air hockey, and a basketball machine to work off the excess energy. Install a big screen TV and hook up the internet and gaming: keep those youngsters occupied! The pros at West Penn Billiards are here to help you make the GREATEST game room in Airbnb history! Give us a call today!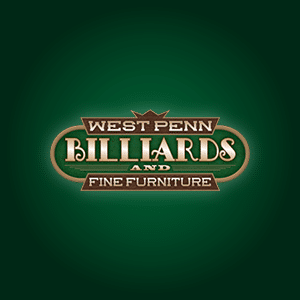 Latest posts by West Penn Billiards
(see all)