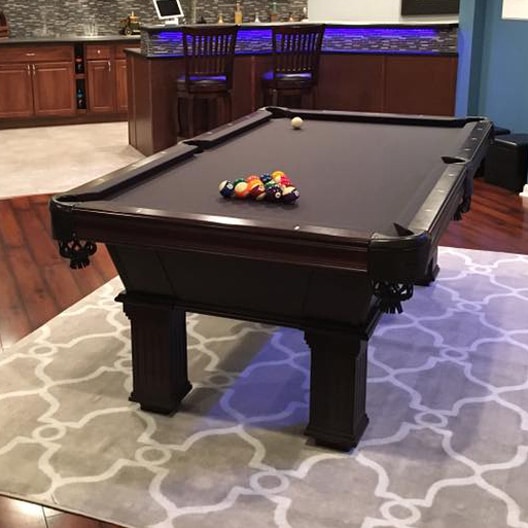 Pittsburgh Pool Table Repair Services
100% Satisfaction – GUARANTEED! Whether you enjoy the game of pool at home or you operate a pool hall, depend on West Penn Billiards for all your billiard service and repair needs.
While you do not need to be a professional to play pool, we do recommend hiring one to correct, repair, or move your pool table. A billiard table must be level and well-maintained in order to get the most out of the sport. It requires proper installation, occasional disassembling, and intermittent surface, bumper, and rail maintenance that requires the expertise of a billiards expert.
DIY repair on your pool table can result in an unlevel playing surface, miscued shots, and overall damage to the surface, pockets, and rails. It's also important to note, many manufacturers' warranties are void (including Olhausen) if work is not completed by factory-authorized technicians.
At West Penn Billiards you can depend on knowledgeable experts whose #1 concern is the satisfaction of the customer. We are fully bonded and insured and our work is 100% guaranteed.