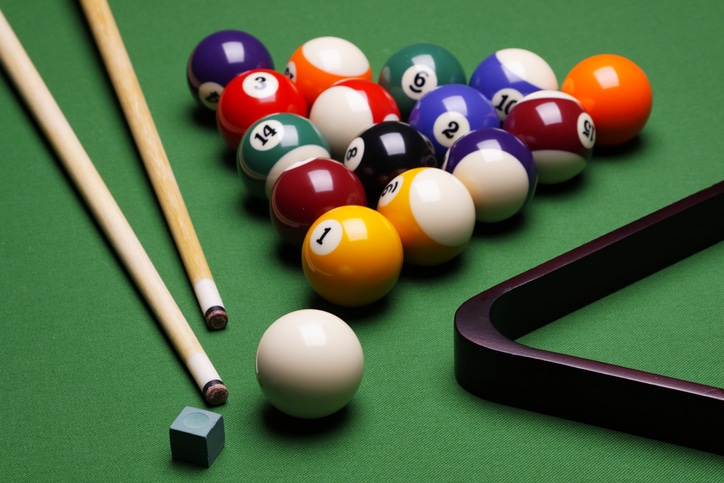 Pool tables come in different sizes, but the size of your playing space is extremely important to consider when deciding which size pool table to choose. Many people say that they want a Regulation Size Pool Table, referring to a table which is 4.5' x 9'. These are the tables you see on TV in a competition. But do you have the space to handle this table? Let's explore further.
size of the room vs. size of table
When considering your new table, you must look at the playing space in the room. You may have a room that is 16' x 12' so a Regulation Size Table will fit in the room, but will you be able to play comfortably in that size of a room with the standard 58" pool cue? The answer is most likely not. There needs to be plenty of available space around the table for the player to shoot without fear of messing up the shot because the wall and the butt of the cue will connect. A good rule to follow is the size of the table plus two pool cues around the circumference of the table.
different table size
There are four standard table sizes:
5' x 7'
4' x 8'
25' x 8.5
5' x 9'
Each of these tables can fit into a 12' x 15' room but which would work the best? When adding the standard pool cue size, times it by two, none of these tables would fit in a room that size! Remember, it's the cue that is the main ingredient for decision making on room size.
cue stick sizes
The standard cue stick size is 58". You can, however, purchase and use a shorter cue. Many people do this if the room they have available will not work with a standard size cue. It is not necessarily difficult to shoot with a shorter cue, just different. If the stick is less than 48", your shooting may become impaired because of the length of the stick. Most players prefer the standard cue stick size and is something to consider when deciding to purchase a pool table.
putting it all together
West Penn Billiards, the store for all your billiard needs in Pittsburgh, will help you to find the perfect size table for your space. Mixing up the table size and the length of the cue is key, and our team want you to have the best experience playing pool in your home's game room or billiard room. Measuring the room and the play space is key. Working to fit everything together is our passion. Call us today to start the process of finding the right tale for you!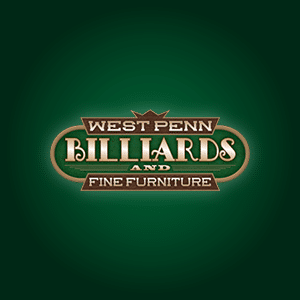 Latest posts by West Penn Billiards
(see all)