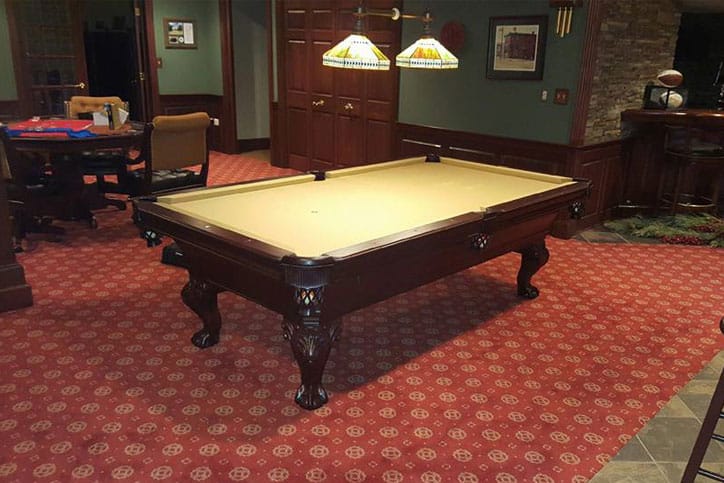 Having the right pool table lighting is essential. With the proper lighting, you can avoid distractions caused by shadows from the pool table, pool balls, and other surrounding objects. The appropriate lighting will also make your game more enjoyable since you will be able to see each part of your pool table.
Determining the Height of Your Pool Table Lighting
The height pf your pool lighting fixture will need to be hung depending on the height of your pool table and the quality of the lighting. It is recommended by the World Pool-Billiard Association that the height of the light from the pool table slate should be at minimum 40 inches and no more than 70 inches.
Keep in mind that these measurements are for professional pool tables. For your home pool table, the measurements for height can be as low as 36 inches or up to 42 inches depending on what suits your pool table.
How to Install Your Pool Table Lighting
The components of your pool table, such as the cushions, rails, and guide point arrows, should all be well-lit. Based on standard lighting rules, it is recommended that you use a minimum of 520 lux for your pool table. 50 lux of background light is also recommended. A longer pool table will require lighting with more bulbs. The lighting should be at least 12 inches shorter than the pool table on each side.
The steps for pool table light installation include:
Using a tape measure, measure the width and length of the pool table.
Find the center of your pool table and mark it with tape.
Using a plumb line, align the center of the table with the ceiling. Once it is centered, mark the ceiling with a pencil where the ceiling aligns with the center of the pool table.
Measure the length of the lighting system. Measurement should be taken from the center of the system to both sides of the light's chain.
Then, measure the same length on both sides of the pencil marked point on the ceiling and then drill holes into the stud.
Tightly screw the metal hooks in the holes and then attach the chains to the hooks, ensuring they hang at the proper length. Make sure the chains are equal in length to balance the lighting.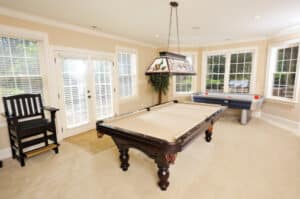 Once the lighting is installed, check your work by shutting off all other light sources in the room and make adjustments as needed to eliminate any shadows on the table.
Pool Table Lighting Pittsburgh
At West Penn Billiards, we carry a large variety of high-quality pool table lighting. Our lighting is available in many different styles, from modern to sleek and stylish to ensure you find the right lighting to match your game room.
Contact West Penn Billiards today to learn more about our lighting options and how we can help you find the best lighting for your pool table!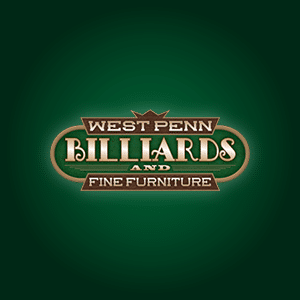 Latest posts by West Penn Billiards
(see all)