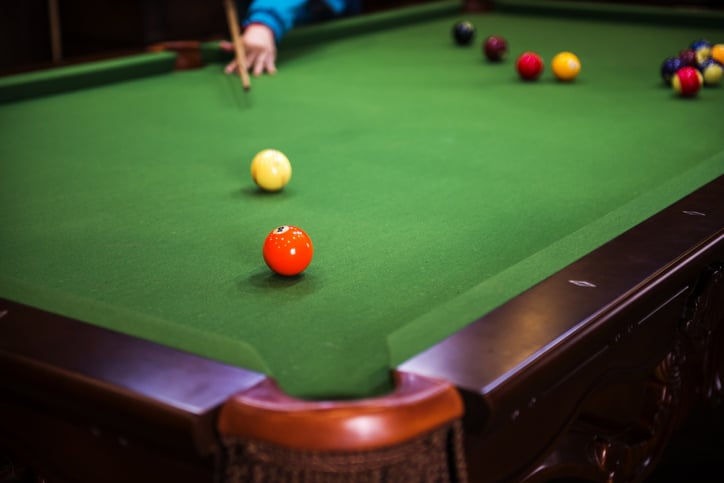 Pool table felt is available in a variety of styles, each with their own color, speed, durability. At West Penn Billiards, we've put together some tips on how you can pick the right felt style for your pool table from our quality selection.
Which Style of Pool Table Felt Should I Buy?
If you are recovering your pool table or have a new one installed, it is important to keep in mind that the table felt is one of the most important decisions you will make. With this knowledge, you may be wondering which style of pool table felt to purchase.
The best place to start is to understand that billiard fabric has a variety of different names, including:
Pool table cloth
Pool table felt
Pool felt
A green
A cover
All the terms can be used to describe the same thing; the pool table felt, so don't let the many different terms confuse you when shopping.
Felt Style Quality 
Rather than telling you the top felt brands out there, it is best to base the best felt choice on your needs. For example, if your table is fairly inexpensive and is only used casually, then it is not likely that you will need to spend the money on tournament grade fabric.
One the other hand, if you are pro with the goal of duplicating professional tournament conditions, then you want to find a worsted fabric, like the one we carry by Simonis. In some cases, your choice will come down to the color that you want, and it will limit the styles available.
The Durability of the Different Felt Styles
The wool in the pool table cloth is what will generally determine the durability. It is not possible to predict how long any style of fabric will last due to the variances in installation quality and the amount of play on the table. Fabric will last longer in a home environment than in a commercial one. The tightness of the fabric weave is another factor that affects durability, meaning that looser the weave, the faster fabric will wear down since there is less fabric used in the weave.
One way to check for the durability of the fabric to check the ounce weight per yard of fabric such as 19oz, 21oz, etc., the higher the weight, the more durable the cloth. The better fabrics are a minimum of 19oz. Worsted cloth will appear worn, but the durability of the tight weave ensures that precision and playability are maintained. Napped cloth will not appear worn, but as it ages, it will tend to develop tracks and ridges that can affect the playability and precision of the table.Cloth maintenance is crucial to keeping all cloth looking and performing their best.
Speed
Worsted and napped pool table cloth offers a definite difference in terms of roll and speed of the ball. With worsted cloth, there is a completely smooth surface, whereas, with woolen cloth, there is a noticeable nap.
Cloth speed is determined by these main factors:
Finishing process
Quality/percentage of wool in the blend
Worsted products such as Simoni, they take additional manufacturing steps to ensure that all of the fibers in the cloth are of equal size. With this additional processing, they eliminate the pilling and the nap of the fabric. This allows for a smoother and more precise fabric resulting in increased accuracy and faster ball speed.
Top Brands for Pool Table Felt
Simonis
Simonis is the premier worsted billiard cloth and is used more often in professional tournaments than any other brand of pool table cloth. We offer this cloth because it is the top of the line for quality, accuracy, and speed. This cloth is produced in Belgium in a mill that has only produced billiard cloth for over 200 years.
Championship
Championship offers a wide range of styles to fit every budget and need. They have woolen blends such as Ultra Teflon, The Ultra, and Invitational styles that are great for your casual home table and are easy on your budget. They also offer the Tour Edition, which is a higher-priced worsted tournament-grade billiard cloth.
For casual players, the Ultra Teflon is resistant to spills, and stains will provide you with smooth and accurate play. If you are looking for more of a tournament-style play, Simonis cloth is always a great way to go.
Expert Assistance and Quality Pool Table Felt Selection
At West Penn Billiards, our experienced team will listen to your needs and help you find the perfect pool table felt to suit your needs and your budget. With a range of high-quality pool table felt options in a variety of colors, we have the pool table felt you need! Contact us today to learn more!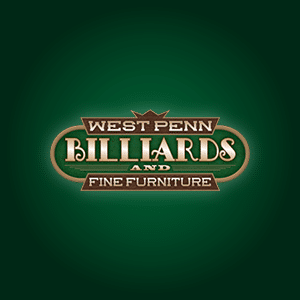 Latest posts by West Penn Billiards
(see all)