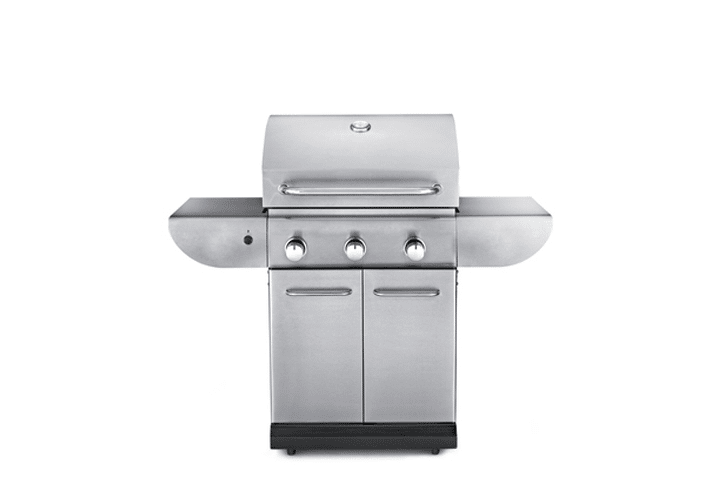 As you use your grill every season, it begins to wear out and could lead to you purchasing a new one. Before you make the jump into buying a new grill, consider researching to see if you can repair your grill first.
There are parts of
your grill
that need to be replaced while others can be repaired. If you feel your grill isn't meeting your needs or is too old, you may consider purchasing a new grill. Before you do so, be sure to consider our guidelines for when you are having issues with your grill.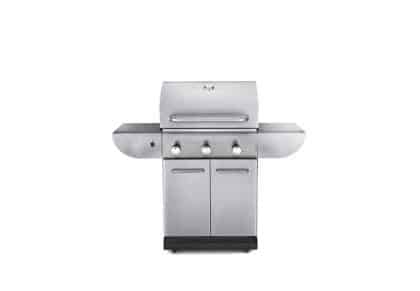 What Needs to be Replaced on my Gas Grill?
In most cases, grills are built to last a long time, typically for more than five years, well beyond their warranty period. Even if you maintain your grill as needed and cover it when not in use, you can still encounter some issues that can make you realize your grill requires some replacement parts:
If you see any uneven flames, yellow flames, or odd flaring, it is time to repair your grill burners.
If your igniters or burners have too much grease on them and have corrosion, it is time to replace them.
Check your grill grates for cracks or flaking and replace them with new ones if needed.
Periodically replace your heat barriers.
Check your gas hose and regulator for cracks. To do this, you can spray your hose with water and dish soap to see if there are any bubbles to indicate a leak. If you have a gas leak, be sure to replace your gas hose for safe operation.
What Can Be Repaired on My Gas Grill?
Repairing your gas grill is a budget-friendly way to keep your grill working safely and efficiently. While grill parts such as your gas hose or grill grates may need to be replaced, there are a few items that can be repaired if damaged.
If your overfill prevention device or the OPD of your gas tank becomes damaged, it can be repaired.
The regulator that controls the gas flow into the grill can become damaged or leak but can be repaired.
The control valves that control the gas flow to each burner can easily be disassembled. Check for any clogs or bugs. These can be cleaned out with a thin wire and then reassembled.
Clean or repair the venturi tubes that are located between the burners and the valves if bugs get inside them.
How to Choose a New Grill
If your grill has lasted a long time but is no longer meeting your needs, you should consider the following factors to help you choose the right gas grill.
Budget
You first need to determine how much you can spend on a new grill; this will narrow down your choices from the start.
Fuel Type
You will want to decide if you prefer gas, charcoal, wood, or electricity as your fuel type for your grill. This choice is solely based on preference. If you plan to choose a gas grill, you will need to determine if you plan to use natural gas, which is supplied through a line by your local utility provider, or propane, which you can purchase in refillable tanks.  
Built-in or Portable
You can have your grill built-in to your patio, or you can keep it portable. Consider whether you will need to move your grill to use for picnics or camping or if a built-in grill will work since you plan to leave it at home.
Direct or Indirect heat
You will have food on top of the fire with a tamer plate between the grill grate and the burner with a direct heat grill. Indirect grills utilize a briquette system that deflects direct heat while still grilling the food. You can also purchase grills that have side burners to cook different dishes at once.
BTU
The BTU or British Thermal Unit measures how much heat energy your grill can produce within an hour. The higher the BTU, the more heat the grill can produce at a faster rate.
Steel Grade
You will want to make sure your grill is made of quality stainless steel for durability. Look at the grade of the steel used. Keep in mind that the lower the number, the higher quality of the stainless steel.
Additional Grill Features
To customize your grilling experience consider the array of extra features that are available for grills, such as:
LED lights
Porcelain grill grates
Cast iron grill grates
Shelving, cabinets, and drawers for easy storage.
Rotisseries
Deep frying
You can typically expect your grill to last a minimum of three years before it needs maintenance. Most grills will, with proper inspection and cleaning, can last up to seven years or more. Be sure to keep your grill clean and perform regular maintenance, such as cleaning out clogs and bugs to ensure your grill continues to run efficiently.
Ready for a New Grill?
West Penn Billiards can help! We offer a wide selection of quality grills to meet your needs. Visit our showroom to browse our selection or
call today
to learn more about what we have to offer!
Latest posts by West Penn Billiards
(see all)