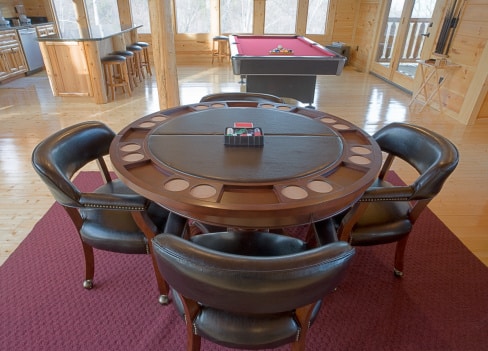 A game room provides you with a place in your home where family and friends can gather to enjoy each other's company and relax. While a game room is a fun idea, it can be an expensive endeavor. West Penn Billiards has put together some tips on how you can create an amazing game room on a budget.
Choose a Theme for Your Game Room
This is a space you can have fun with! Choose an exciting theme such as a casino theme or a pirate theme, or even just choose your favorite color and use that as your theme. After you've determined your theme, you can search for wall art, posters, and other fun additions to hang on your walls. Check out local thrift stores or discount stores for decor that matches your theme and goes easy on your wallet.
Find The Right Table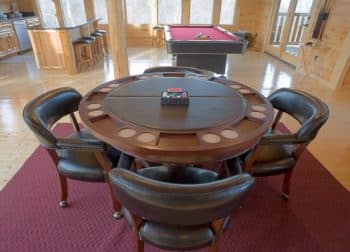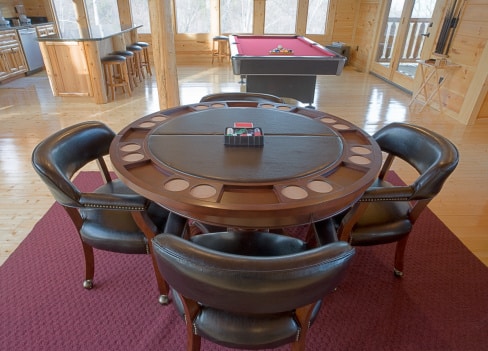 Whether you want to play poker, checkers, chess, Monopoly, and more, you will need a table to play on! Finding a table for board games and card games opens up a world of possibilities for fun in your game room. You can choose from a variety of high-quality gaming tables at West Penn Billiards. We offer poker tables, game tables, and more to suit your needs.
Not in your budget? Take a look at the Facebook marketplace to find a table that someone is looking to get rid of for cheap. Update the table with fun or bold colored table cloth to match the theme of your room.
Invest in a Pool Table
It's crucial to make room in your budget for a pool table. All great game rooms have a pool table as their centerpiece. At West Penn Billiards, we have a variety of pool table styles at various price points to meet your needs. While this is a large investment, a high-quality, handcrafted pool table is built to last and will provide you with years of fun!
Don't Forget the Accessories
Once you've invested in your pool table, you need to make sure you have the accessories you need to play. Make sure to buy a quality set of pool balls, pool cues, and chalk. You will also need a cue rack, chalk holders, and pool triangles.
Need Help Building Your Game Room? Call West Penn Billiards!
We offer a large selection of furniture, tables, pool tables, and so much more to outfit your game room. Contact us today to learn more!
Latest posts by West Penn Billiards
(see all)